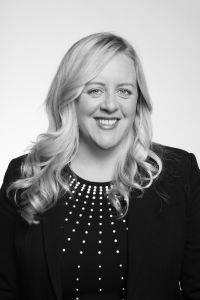 Stacey Benson joined the firm in 2011 as a paralegal and worked as the firm's Communications Director. After graduating cum laude from Mitchell Hamline School of Law in St. Paul, Stacey turned her focus to practicing law, but is still involved in the firm's communications efforts. Stacey has dedicated her entire legal career to advocating for survivors of child sexual abuse.
With an extensive background in the legal and investigative fields and having worked as an investigator and as an assistant to a California county coroner, Stacey adds great value to our firm. She brings compassion and understanding to her work having volunteered at CornerHouse, a child abuse evaluation and training center in Minneapolis, Minnesota. She also worked as a volunteer investigator with the internationally recognized Innocence Project.
Stacey was a member of the trial teams that successfully litigated cases against religious institutions in Minnesota and Wisconsin. Stacey was designated a Super Lawyers "Rising Star" in Minnesota in 2021.
Currently, Stacey is advocating for hundreds of sexual abuse survivors in New York and is working to achieve a fair and equitable resolution in the Diocese of Buffalo Chapter 11 bankruptcy reorganization.
Stacey holds a Master of Science degree in Forensic Science from the University of New Haven, Connecticut and completed her bachelor's degree in Criminal Justice and Certificate of Forensic Science at Hamline University in St. Paul. Stacey resides in St. Paul with her partner and spends her free time traveling the world.
Stacey Benson Bar Admissions: