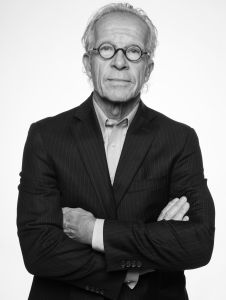 Jeff Anderson is widely recognized as a pioneer in sexual abuse litigation and a champion of survivors of childhood sexual abuse. In nearly four decades as a litigator, Jeff has represented thousands of survivors and their families and has tried over two hundred and fifty jury trials to verdict across the country through the crucible of the courtroom. Known for his optimism, energy and compassion for his clients, Jeff is credited with being instrumental in exposing the large scale cover-up of pedophile priests in the early 1980's. As one of the first trial lawyers in America to publicly and aggressively initiate lawsuits against sexual predators—and focusing on bringing heat and light on the offenders and the institutions that conceal and protect them.
Jeff has received many awards and recognitions but his greatest honor is the trust reposed in him by survivors and their families. From them he draws strength, courage and inspiration in the shared journey of hope and healing.
Anderson's tireless efforts extend beyond the courtroom where he is a frequent lecturer, survivor advocate and author who advocates for legislative and judicial protection of children and the prevention of childhood sexual abuse.
Jeff Anderson Bar Admissions: