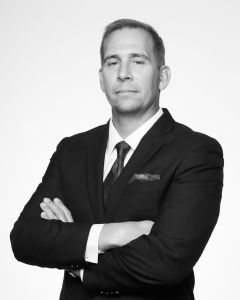 As a seasoned trial attorney in some of the most meaningful sexual abuse litigation in the country, Mike vigorously advocates on behalf of survivors of childhood sexual abuse perpetrated by those in a position of power. Mike's work is a prominent force on behalf of victims' rights. His practice forces accountability upon the individuals and institutions responsible for harming children.
Mike is instrumental in cases against the Catholic Church, Boy Scouts, camps, private schools, and other powerful institutions and individuals. His cases have forced disclosure of the identities of previously secret pedophiles and led to criminal prosecutions. The public release of thousands of previously secret documents about clergy sex abuse was a result of Mike's tireless work. As a caring advocate, Mike stands with survivors of abuse against powerful and prominent defendants, including a great many Archdioceses and Dioceses throughout the country.
Known for his individual attention and positivity, Mike draws strength from the survivors he works with. Numerous national publications and television stations have interviewed him. He works on behalf of victims' organizations and trains other advocates through the National Crime Victim Bar Association.
Mike has represented hundreds of survivors of childhood sexual abuse. Prominent recent cases include:
Settlement with the Diocese of Wilmington and several independent religious orders.
Settlement with the Diocese of Honolulu and several independent religious orders.
Settlement on behalf of hundreds of survivors with the Irish Christian Brothers who were forced into bankruptcy.
Cases and/or settlements involving major dioceses and churches, including the Archdiocese of New York; Diocese of Brooklyn; Diocese of Syracuse; Diocese of Newark; Archdiocese of Los Angeles; Diocese of Bridgeport; Archdiocese of Philadelphia; Diocese of Providence and others.
Cutting-edge litigation seeking to inhibit institutions from keeping the identities and whereabouts of pedophiles secret.
Mike attended the University of California at Irvine, where he earned a Bachelor of Science degree in Biology in 1997. Michael's Juris Doctorate was awarded cum laude from Whittier Law School in 2000. During law school, he was a member of the law review, and his work was published. Michael has been a member of the State Bar of California since 2000. He is also a member of the state bars of New York, Pennsylvania, and Texas. He is admitted to practice before the United States Supreme Court.
Mike was raised in southern California and has been a long-time resident of New York. As an avid environmentalist, Mike spends much of his free time outside with his family.
Mike Reck Bar Admissions: